THE EXPERIENCE

Our experience consists in fusing all the resources of our environment and showing them to those who come to our house.
We value our history, cultural heritage, landscape and our people, all with a glass of wine made in an artisan, ecological and sustainable way.
We take a walk with all 5 senses and visit the vineyard, to see the origin of our project; we make a tour of the winery, explaining our professional life project.
We offer a food and wine pairing of dishes from local producers and our wines.
The visit is accompanied by our travelling cultural exhibition.

BOOKING AND CONTACT
BODEGAS BAL MINUTA
Ctra. a Barbenuta, kM 7
Barbenuta, (Huesca)
677 254 659
bodegasbalminuta@gmail.com
Our experience to the public consists, on the one hand, of a walk in which we value our towns, explaining to tourism the history (from prehistory to the present) of our Bal Minuta (Name as this small valley is known). We emphasize our historical and tourist strengths (San Benito de Erata, Church of Espierre, Hermitage of San Juan de Espierre and Barbenuta school), also inviting them to visit them at the end of the experience.
On the other hand, through the itinerant artistic exhibition that we have of local artists throughout the winery, we make our project and our personal history known, thus promoting the fact that we can all fulfill our dreams based on effort, hard work and resilience, which is the summary of our vital experience. In this part, we also highlight the need to recover agriculture in mountain towns, as a tool to diversify tourism and break its seasonality, being able to offer through raw materials and their transformation, quality products highly sought after and valued by all the one who comes here

In the final part of the experience, we offer a pairing meal with all our wines. Each wine is explained, transmitted and paired with a dish made by producers in the area. And with each dish, the producer and his project are valued, explaining who he is, where he is, how he makes it and how, together, we give life to our towns and fight for the territory.

With this, we seek that through visual satisfaction (with the delight of the environment), olfactory and taste (with the pairing tasting), the friendly, close and affectionate treatment and the emphasis for everything that those of us who live here do, our guests enjoy it so much that they value the area, our agri-food products and feel that they are drivers of the rural economy carrying out our experience, which they will recommend to third parties because they have enjoyed, have learned, have been motivated and above all, have fallen in love with us, our project and our environment!

Exceptionally and only in the summer, and specifically 1 day a week, we also carry out, together with this experience, a cultural performance that changes every week. One week it can be an open-air concert accompanied by wine, another week an afternoon of humor, another day a night vision of stars, etc…all with Aragonese artists/companies, with the aim of culturally energizing our towns.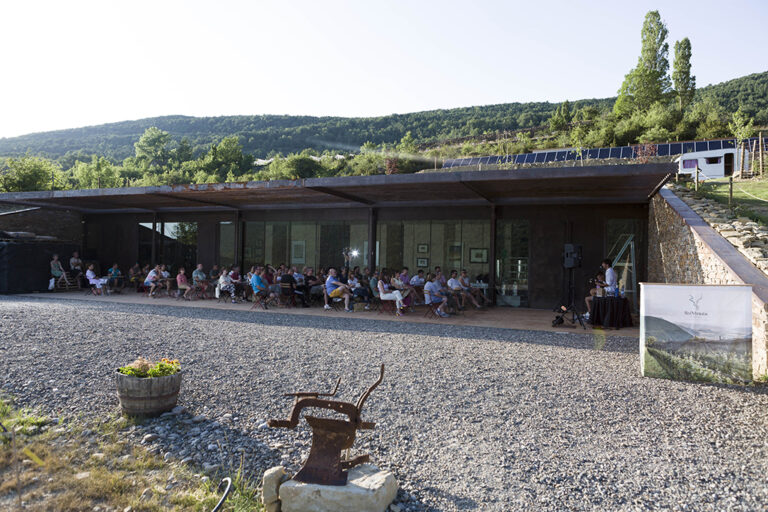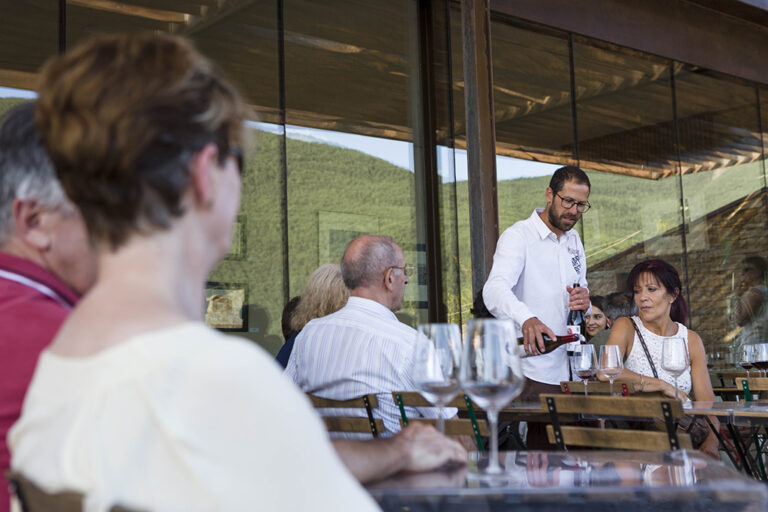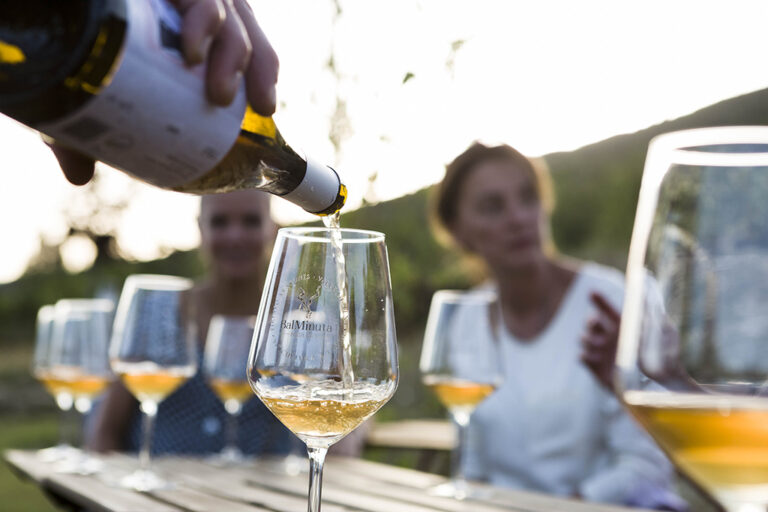 EXPLORE OUR SURRONDINGS  ALTO GÁLLEGO