THE EXPERIENCE
You will descend into the "Se verá" (Will be seen) mine with mining safety equipment in the mine's personnel transport cars.
You will descend through a general gallery with 36- inclination along 200 linear meters to reach a mining gallery on level ground. There you will discover the different types of tools, recreations of the mining workings and a coal pit open to the public, unique in Spain, so that you can get a very close idea of what it was like to work in a lignite mine.
BOOKING AND CONTACT
MUSEO MINERO DE ESCUCHA
Calle Carretera, s/n,
44770 Escucha, Teruel
www.museomineroescucha.es
978756705/634 89 24 57 informacion@museomineroescucha.es
CIM POZO PILAR
www.cimpozopilarescucha.es
978 75 66 11 info@cimpozopilarescucha.es,
History

The Mining Museum of Escucha is a real coal mine (Lignite) enabled to be visited by tourists. The oldest record of this mine dates back to the second half of the 19th century (1850), many owners had the ownership of this mine, which is now a museum. The Mining Basins of Teruel, to which the municipality of Escucha belongs, and the municipality itself, have had a mining history and identity for more than 150 years when Azabache (a variety of coal used mainly in jewelry) and Lignite coal (used as a heating element, mainly for large industries) were extracted from the interior of the earth.

El Pilar Mining Pit

The Pozo Pilar mine was built by the company Minas y Ferrocarril de Utrillas (M.F.U.) in October 1968 and its closure took place between 1991 and 1992. It is a vertical extraction shaft about 360 meters deep, with two floors: the first at 162 meters and the second at 295 meters. It is currently restored for guided tours where tourists can find real recreations of the different sections that this company had (warehouse, infirmary, laboratory, lamp shop, etc.), being an indispensable complement to the Mining Museum of Escucha.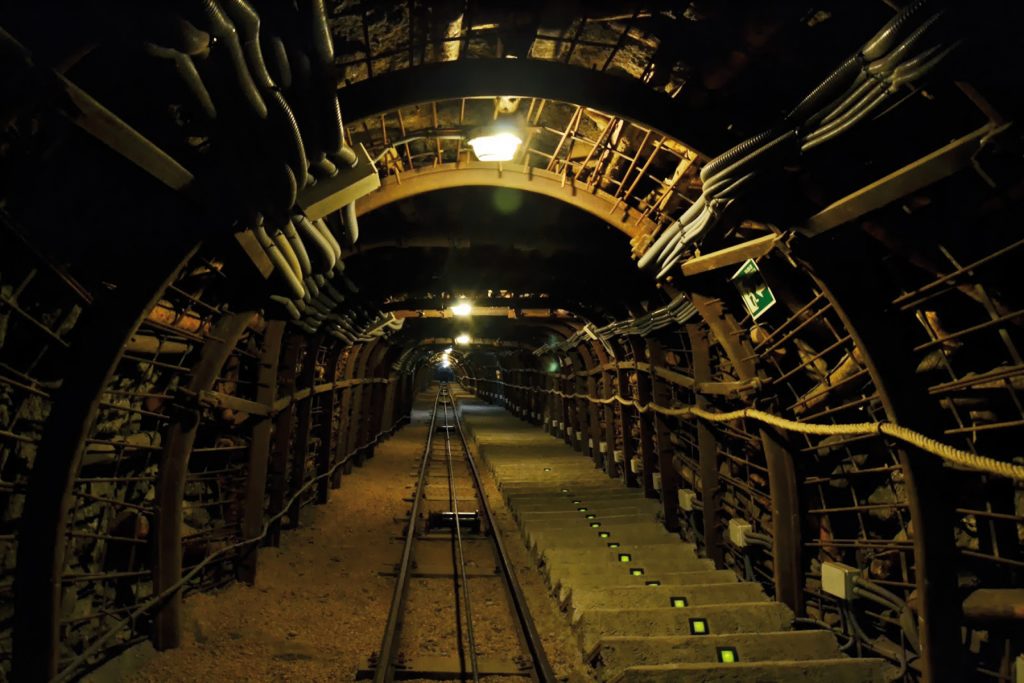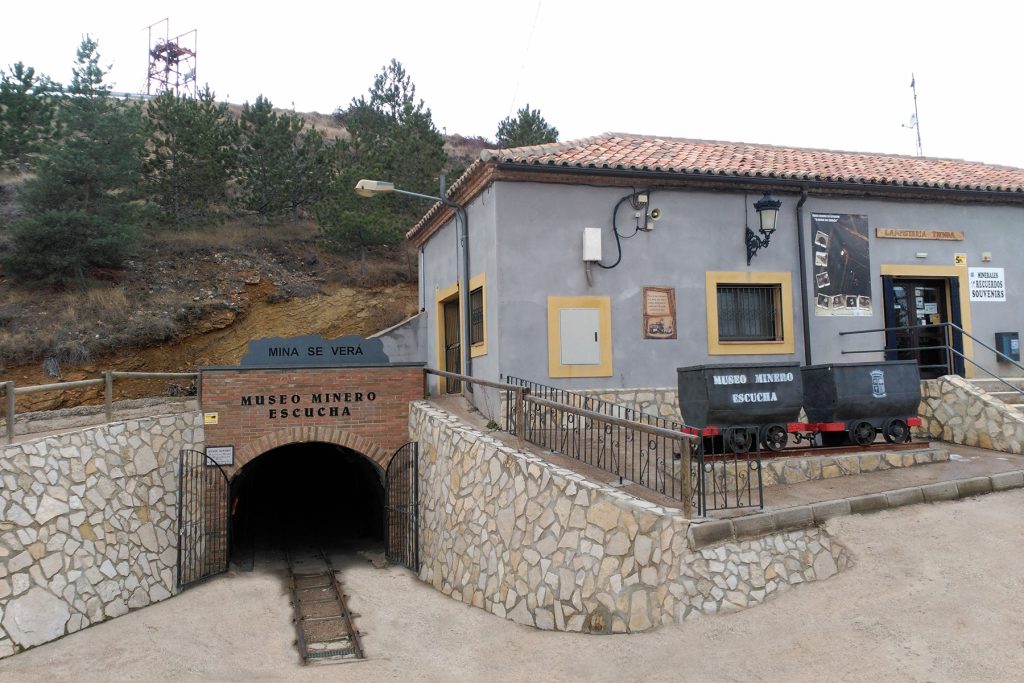 EXPLORE OUR SURRONDINGS
CUENCAS MINERAS