THE EXPERIENCE

Susín among lights, an experience that unites hiking, nature, culture and gastronomy.
With this activity we will see an incredible sunset and we be able to honour all those people who lived there. A walk to get to know Susín, its wonderful views, its cobbled streets, its Church of Santa Eulalia and different stories from the towns of Sobrepuerto.
We will enjoy the last lights of the day with incredible views. A circular route leaving Pozas de Oliván, going up the path that connects both towns and returning along the track, where you can enjoy its hundred-year-old gall-oaks in the moonlight.

BOOKING AND CONTACT
Biescas Aventura y Huella Pirenaica
Arratiecho S/N
Biescas 22630 (Huesca)
651 429 190
administracion@biescasaventura.com
An unforgettable experience from start to finish

Susín entre luces is an experience that takes place in Sobrepuerto, one of the most uninhabited places in Aragon. A Pyrenean area full of towns and roads that for centuries harbored life and hope but, unfortunately, in the 50s began to fall into oblivion. A story that is perfectly portrayed in the book "The Yellow Rain" by Julio Llamazares.

This is a hiking experience specially designed to enjoy an incredible sunset from Susín, an uninhabited town rehabilitated thanks to the efforts of the association "Mallau amigos de Susín" that marks the beginning of this uninhabited territory .

The route begins very close to Oliván and runs along the path that connects this town with Susín. Although, depending on the weather and the itinerary, it can also be done from Lárrede or from the hermitage of San Juan de Busa.

During the afternoon walk proposed in this activity, different stories and legends are told about the people who lived there, what they lived through and the legacy they left us. In addition to enjoying the extraordinary beauty of the landscape traveled.

Once you have reached the town of Susín, a corner where calm reigns, it is time to enjoy its authentic restoration, to get to know each of its corners through its cobbled streets and historic buildings, as well as to listen to different stories and tales of the towns that make up Sobrepuerto. Among them, the cause of its depopulation. It is, without a doubt, an extraordinary prologue that leads to one of the best sunsets in the entire territory and that puts each of the senses to the test. And toasting with the last lights of the day on the horizon adds, if possible, more magic to the moment.

The return to Oliván, which will be carried out with frontals, offers the opportunity to listen, feel and observe the silence of the dark night through a peaceful walk through a magical forest dotted with hundred-year-old oaks.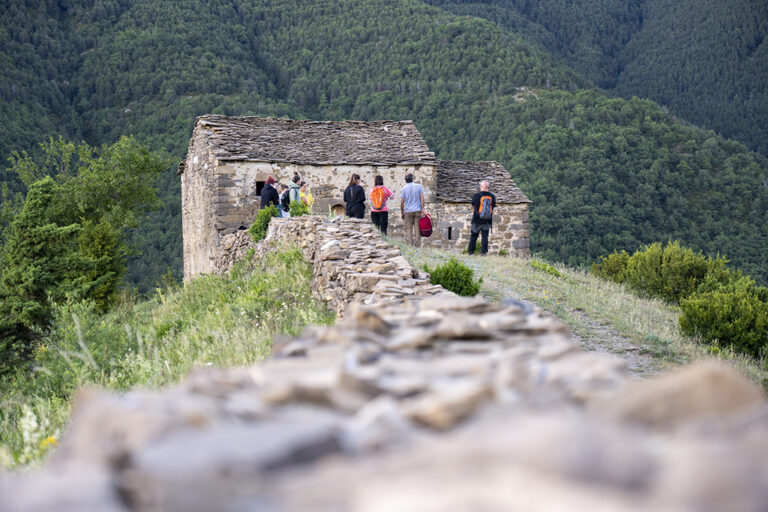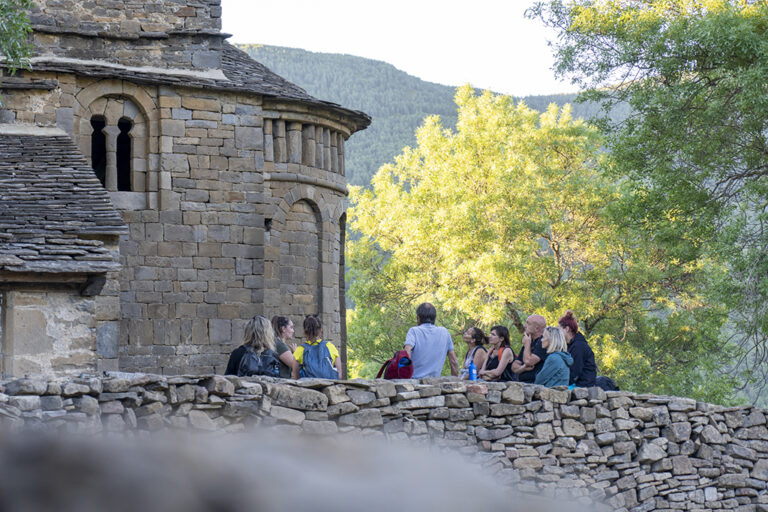 EXPLORE OUR SURRONDINGS  ALTO GÁLLEGO